Could Google Glass actually have a competitor to worry about? Though wearable computer head-mounted displays used in an augmented reality type manner have been around for some time, it seems that buzz has been spreading due to the fact that Google is involved in the backing of this product.
The Google Glass wearable computer may not be available until late 2013, but there may already be a challenge to overcome: a company could be going head-to-head with Google to battle for customers with a similar creation. Let's take a look at both of these inventions and do a little bit of comparing.
Google Glass
It's interesting to reinstate that even though Google Glass isn't yet available, a competitor has been seen lurking in the wings. Originally announced several years ago, it was in August 2011 that a prototype was first made available. It was then believed that the price on this product would be right around the same price as a smart phone, and made available to the public around the end of 2012.  Though a model is available now for testers and developers, the date has since been pushed back for public consumers. The expected launch date is now the end of 2013.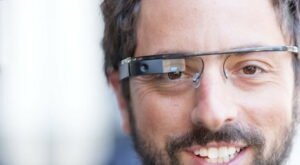 Testing for this product originated back in April 2012 at an event in San Francisco. This was then followed by two more events in May and June of 2012, before a demo video was released in February 2013.
Like with any new devices, Google Glass has received mixed reviews. For instances, there have been several parodies and jokes made, as well as concerns about drivers wearing this product and privacy issues. Yet, Time Magazine named Google Glass one of the "Best Inventions of the Year 2012."
The Competitor, Telepathy One
The competitor of Google Glass is coming from Tokyo, an entrepreneur named Takahito Iguchi. Iguchi's wearable device that acts as a computer is noted as being called Telepathy One. Iguchi's main goal: to launch Telepathy One before Google Glass is made available to consumers. Telepathy One is already being seen as a cheaper alternative to Google Glass.
Though Iguchi would like Telepathy One to be available by the end of the year, the product doesn't seem to be quite ready. For instances, it's been noted that Telepathy One is only in the "baby stages." Two different types of this product were available at a press conference in New York, with some noticeable criticism being made. For example, the camera and audio functions were not yet readily made available. Also, it's been said that Iguchi is still planning on meeting with new developers in the upcoming weeks to hopefully come up with new ideas for this headset.
It's interesting to note that while Google Glass hasn't even been released to the public yet, that a competitor is already being thrown into the process. Though neither product is available for purchase, it seems that both are aiming for an end of the year launch—conveniently close to Christmas and other holidays. It appears that while similar features may be shared between the two products, that one—Telepathy One—will be significantly cheaper. It will be fascinating to not only see what product sells better, but which one offers more features, and even if both companies will reach their end of 2013 deadline.
Kate Simmons is a freelance writer and occasional blogger on tech-related topics, especially gadgets. She is currently writing for clearinternetservice.org.