Online shopping, for many people who hate doing their shopping along with the crowds, is a gift from the heavens by way of modern technology. Online shopping makes the process of purchasing a lot more convenient and much, much safer.
With all the transactions processed online through credit card and the products you purchase gets delivered to any address you want, there are very few services that make life sweeter than online shopping.
Unfortunately, the concept of online shopping isn't perfect. In fact, a recent survey in the UK found that seven out of ten shoppers are put off by shopping online due to unpleasant experiences. The reasons behind this mostly are spawned from inefficiency on the part of retailers, but much graver cases have also tormented online shoppers.
Instances of identity theft have put a stigma on online shopping as a whole. Understandably enough, a lot of people aren't as trusting with online purchases as they are with the traditional method of buying stuff.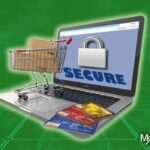 One of the biggest reasons for this is not a lot of people are comfortable with placing their credit card information online for fear of unpleasant consequences. Here are a few things than can help ensure your online shopping experience is devoid of those untoward incidents:
Do It at Home
In the United States, it says that one in 14 online shoppers fall prey to identity theft. When you figure that statistic into the actual number of people who shop online, then the number of actual victims of identity theft is staggering. The most effective way of avoiding this is to do your shopping at home. When shopping online, use your own private computer that no one else has access to. Avoid making online purchases in the office or worse, public computers. With online purchases, you are going to have to give personal information like credit card numbers and such. The best way to keep those pieces of information from falling into the wrong hands is by putting those information only in computers and laptops that you have physical and virtual access to.
Do Not Save Your Information Online
A lot of online shopping sites provide users with the option to save their information. This way, a frequent shopper on the site no longer needs to put in their personal information each time a purchase is to be made, making the whole process quicker. This, no matter how many precious minutes it may save, is not recommended. This is not to say that your information is not safe from such sites, but just to be sure that no one gets their hands on your important information, it's best to go through the process each time. You may be saving yourself from a few minutes, but risking a whole lot more. Remember, in most cases, safety always trumps convenience.
Choose Websites Wisely
Always opt to shop at secure websites. Remember that there are a host of options available online for the products that you want. Always look for the website that offers not only the best deal but the most amount of security. Shopping in a website that does not offer secure shopping puts you and your credit card information at risk from individuals looking to put the screws on unsuspecting shoppers. Regardless of how good a deal may be presented to you by a particular site, if it is not a secure website, you might want to reconsider. Usually, secure websites have URLs that start with "https" instead of just "http". For a detailed discussion on how to distinguish secure websites, you can read it here.
Again, with the great prices provided by online shopping and the vast selection these sites have, it's hard to resist going on the Internet and shopping to your heart's content constantly. And, if you make sure that you've taken all the steps to increase the safety of your online shopping, then there is no reason not to. Okay, so maybe your credit card's credit limit is a reason not to.
Author Bio
MoneyMax.ph
is the Philippines' leading financial comparison portal which helps Filipino consumers make the right financial decisions as they settle on the best credit card, home loan, broadband plan, and more—fast, comprehensive, and free. Please do check our website to learn more.