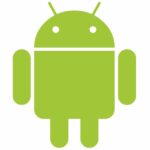 It probably wouldn't be an overstatement to estimate that at least 50% of the western world own (or at least have access to) a Smartphone and/or tablet device. These devices (many of which are on our person 24 hours a day and 7 days a week) have not only changed the way we communicate and socialise with our friends, family members and co-workers, they have also changed the way we spend our free time.
Applications (casually known as 'apps') have given voice to a substantial range of ideas from a variety of backgrounds and have slowly became an economy in and of themselves, with the app agency market currently worth over $20 billion. Perhaps the most lucrative area of the app market is the gaming sector.
The game 'Angry Birds' has become synonymous with popular culture to the extent that it has spawned its own extensive range of merchandise, television show and (planned) full feature film and whilst there are few games that have achieved quite this level of popularity, similarly addictive, drop-in-drop out games have become a ubiquitous part of almost every man, woman and children's daily life.
As such there is an obscene amount of money to be made from the mobile gaming market; whether you're offering a discount product with add-on consumables or a completely free game designed on your laptop.
Free-To-Play
Just because you plan on making your game free-to-play, it doesn't mean you won't be able to make a fortune out of it. Most free-to-play games will include quite heavy advertising and these advertisers will pay on a 'per click' basis so that the more people who download your game, the more they will be willing to play.
You can also add incentives to your game that will allow players to get ahead without having to put in the effort. A great example would be the phenomenally successful 'Temple Run' games, which allow impatient gamers to purchase packs of coins, score multipliers and more for some rather impressive amounts.
If your game is popular enough then it's not unforeseeable that you'll actually be able to make the majority of your profit through these kind of transactions as high score hunters get more competitive with their friends. Of course it's also possible for your free game to become successful without relying on cheap tricks. 'Paranormal Agency' is just one of hundreds of free games that have won over thousands of gamers with its full voice cast and vivid graphics without charging a single penny for added extras.
Freemium
These are games that offer a basic experience for free but ask players to dig into their pockets for extra game add-ons. A recent popular example would be 'The Simpsons: Tapped Out', a world-building game similar to old favourites like 'Theme Park' and 'Sim City' that is initially such a Spartan affair that it's almost unplayable. Forking out for the available extras though (which could set you back as much as £100) opens up the game dramatically.
This could be seen as a rather cynical attempt to cash-in on a beloved franchise and it is. But it is also an incredibly popular cynical attempt to cash-in on a beloved franchise.
Your game doesn't necessarily have to be as obvious (or as ludicrously expensive) with its add-ons of course. Extra coins, points and consumables could be offered at a discount for first-time players or new level packs and character classes can be offered on a sliding scale, so that each subsequent purchase costs less. This way the audience won't feel like they're being cheated out of their hard earned cash for superfluous piffle.
Retail
With the quality of many mobile game apps matching the quality of mega-budget console and PC releases, if you're going to be charging an upfront fee for your game, it has to be something really rather special indeed. A recent trend has found developers adapting popular console games from the past for modern devices, relying on a player who has an indoctrinated nostalgia.
It's been surprisingly effective, with the Grand Theft Auto series being a particular success. For original games though, if players are paying in excess of £5 they will be expecting content at least comparable to the kind of games they might be playing on their Playstation's and their Xbox's.
The occasional indie hit will slip through the net (the generic but undeniably playable tower defence game 'Plants Vs Zombies' being perhaps the best example here) but unless your mobile game has a USP to set it apart from the crowd it would be advisable to use the 'Free-to-play' or 'Freemium' models to sell your product.
Of course with a decent budget there is no reason why you can't create a game that would put the major studios to shame (maybe even go as far as to hire a professional voice over agency to lend your characters an extra dimension) but the majority of developers working in the 'app' market simply will not have the money available to fund this kind of project.
Piracy
As with most digital consumables, the game market is rife for piracy (especially on android operating systems), but by offering discount incentives and making sure there are elements of the game that can't be accessed by anyone who doesn't own the game legally, it can be combated, if not defeated completely.
Apple phones require custom firmware in order to run 'hacked' games and maybe this should be the answer, but the open-source nature of the android system makes it difficult to instil any really effective anti-piracy measures without detracting from what makes the system so appealing in the first place. It's a thorny issue and there's no easy answer, but even WITH the massive piracy market, it's still more than possible for a mobile game app to turn a substantial profit.
As with all things creative, the most important element of any mobile game is the idea itself. What direction you choose to take that initial seed of an idea in is up to you. But if that idea is strong enough and you can keep what has been said here in mind, you might just have the next Angry Birds on your hands!
Ian Appleton is a blogger who believes that there are certain elements which can make a 'Freemium' app or game a success. Making a game more realistic by including better graphics and getting a voice over agency involved are just a few ways that you can give your game a better chance of going viral.