Some consider paid antivirus programs a better option in the long run, whereas others just consider it a hoax or a rip off. In fact, there are many reasons why you should opt for a free product and equal number of reasons for supporting a paid one.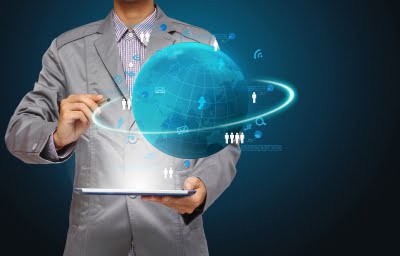 Kinds of Products
There are four main levels among the antivirus products, namely the free; the paid; the suites; and the premium suites. Naturally, the last type has more features than the first one, namely, it could have features for protection against identity theft or firewalls. It could also offer additional features of system performance improvement tools or parental controls and so on.
Free Software
Antivirus software that is a freebie will surely perform the basic function or minimum level to protect your system. It does the duty of detecting malware and also conducts automatic scans. Many of the free products also offer a browser add on, which is capable of checking out bad links and even has a firewall protection. Another feature found in freebies is a detection of behavioral malware. This feature enables the software to pick on the malware according to the way it acts on the particular PC.
This is very effective for finding and catching any new malware. This feature is available as a standard on all paid software. Free products, however, do not offer technical support and you are left to fend for yourself, though some companies offer email support or a forum where users can get help. Free software also comes with some kind of advertisement for the company's paid software, which is offered as an upgrade link.
Paid Software
This is somewhat in between the freebies and the suites, as they offer several security tools, such as protection against identity thefts and parental controls. They are also more flexible when compared to the free software. Paid software usually offers phone support for customers. Moreover, it is often felt that paid software is meant for advanced users, whereas free antivirus software is for the average user.
Detection and Speed
Most of the free and paid antivirus software offer nearly equal capacities for malware detection, though there might be some subtle differences. For instance, in Panda's Antivirus software, both the free and the paid versions perform similarly for malware detection that is signature based.
However, the Pro version or paid version is more effective in malware detection tests of the real world type, as the free product could miss a greater percentage of malware. Thus, paid software does have a slight advantage in this respect. However, free software is faster than paid ones by around 10% on an average.
Scan speeds, however, are nearly the same for both types of products on an average. While selecting a good software program, it is important to consider the features and the customer support available.
Ref:
http://www.pcworld.com/article/210589/free_versus_fee_free_and_paid_antivirus_programs_compared.html
http://free.avg.com/in-en/homepage
Author bio:
Larson is a tech geek, and often reviews tech gadgets, PC protection issues, Laptops, software issues and anything else that is related to technology.