Let's forget about the arguments for and against Bit Torrent for a second. Let's forget about the MPAA's all-out war against online piracy, and the fact that IP addresses associated with Paramount, Warner Bros., Sony Pictures, 20th Century Fox and Walt Disney have all been caught pirating movies.
Instead, I'd like to look at the way that isoHunt, a popular Bit Torrent search engine, is choosing to emphasise the benefits of legal file sharing through its social media channels. 
As you can imagine, the 10-year-old website has a vested interested in the fight for internet freedom, and isoHunt uses the power of over 500,000 Facebook fans to spread the message. Sure, they occasionally share generic web news and geek culture images, like Gotham's favourite superhero creating an emo-bat – you've got to keep it light-hearted from time-to-time, right? But they also take on the difficult issues of internet privacy, copyright law and morality in the age of the web. 
Of course, there's a hint of bias too – there has to be. Take this post from April 18th when they linked to an article about a rise in box office revenues. Despite sardonically asking 'where is the money lost to piracy?', they also encouraged their audience to leave comments at their local cinemas to tell them that isoHunt sent them there. 
isoHunt also uses Google+, where they duplicate their Facebook content to their 8,000 followers (a standard practice), and Twitter, where they're missing a trick by doing the same – Twitter, for isoHunt, could be a hub for engagement, but they're just not making the effort to encourage it. In fact, of their last twenty Tweets, only one is a reply and none of them are retweets. Couple that with the fact that most posts are auto-shared from Facebook to Twitter, and it quickly becomes apparent that Facebook is the hub of their social media strategy. 
Of course, their audience on Facebook is over twenty times larger than their Twitter and Google+ audiences combined, and so it makes sense for them to focus their energies on the world's most popular social network. Saying that, 8,000 people on Google+ and 12,000 Twitter followers isn't something to be sneezed at, and the folks at isoHunt are missing out by treating these networks as a broadcasting medium, rather than as a hub for conversation.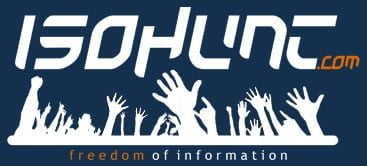 If isoHunt are to succeed in their battle against the litigation giants, they'll need to not only get people on-side, but also to make things a lot more personal. It's a little odd that a company that thrives on peer-to-peer relationships is yet to leverage the awesome power that a community brings. While their Facebook presence is admirable and a key tool in their arsenal, they're in danger of using it purely to push the message – while this is an effective way to raise awareness of the benefits of legal file-sharing, it will be engagement with their fans and followers that will ultimately decide who the victor is in their on-going battle with the MPAA. 
Have you joined isoHunt on social media? If so, how often do you engage with them?
Byline 
Dane Cobain is a social media specialist for UK-based creative agency fst the Group. He's also a gadget-lover and tech fanatic, as well as an internet addict.