Most of us are not really aware of the nature of our information outside there held by various platforms. This could be personal information on our names, address, working place, and phone number spread across the internet. However, while some of us are becoming informed on what we are posting on social networking sites and minimizing the lure to give too much information, we have forgotten our information of a unique kind is also held by other devices and platforms.
The new technology from Apple is this new headache that seemingly makes the most of a Touch fingerprint ID to help in unlocking the top-notch iPhones hitting the market. With clear surveillance and intrusion by the government on communications and emails courtesy of the scandal within the NSA, this new technology from one of the best mobile device makers has definitely left many with a lot of questions.
The latest iPhones from Apple are able to read your fingerprints and that information is being stored someplace or somewhere, albeit on the gadget itself. However, the outburst by Apple that your fingerprint information is stored in an encrypted form within an enclave secure is worryingly ambiguous. There are many reasons why this enclave with encrypted information is worrying.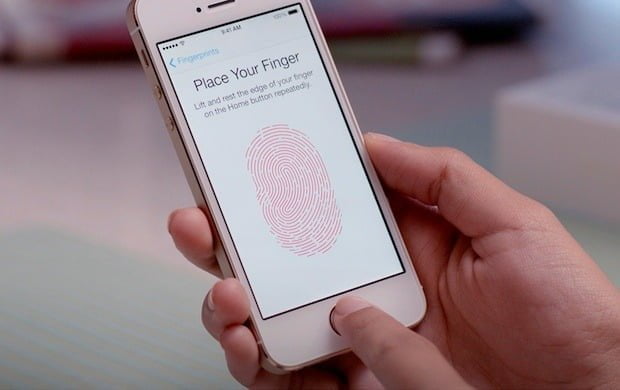 Mistrust Of Encryption
There was a time when the term "encryption" elicited a lot of safety but not today since it is believed NSA also found a way into encrypted information, especially the scintillating information from the New York Times and Guardian that in less than ten years NSA has been heavily involved in different levels of efforts to aggressively break most of the technologies used today in web encryption.
By the same token, cryptanalytic abilities have made their way onto the internet and lots of encrypted data on the internet that had been thrown away can be exploitable today. In short, the reason why you might find fingerprints stored by Apple suspect is that encryption simply means the information is not lost or inaccessible; unlocking cannot be done now but the data is exploitable, as the reports from the media indicate.
iCloud The Target
Apple has indicated the fingerprint information on their phones might take a long time before it makes its way to iCloud. However, it is also clear the technology that could make the data accessible is not far away. In fact, a fingerprint is a new password, and the fact that it is stored on a phone and not online could be defeated by larger databases being developed to handle lots of biometric data such as Apple's biometrics. Once such a fingerprint database has found its way on the internet, it will become vulnerable while we all remember that Apple was one of the feeders to the PRISM governmental program where documents, photos and emails, and chats were harvested; fingerprints could be next.
Too Much Personal Info Out There
It is clear lots of information is heavily found on the internet about you. Facebook could be having your photos/profile and face while Apple has your fingerprints and in an age where facial recognition is becoming necessary, the two can be used together to locate where you are and who you are.
Author Bio
Marie is a college graduate who is addicted to social networking and uses those platforms daily. She recently blogged on how she lost access to Gmail account and used this website socialpasswordfinder.com to recover her lost password.