Looking for a Binsearch alternative? Binsearch is widely used for finding binary files on Usenet with the help of NZB's, but there are other useful ways to it.
In this Binsearch alternatives review, we have tested and listed NZB search engines comparable to Binsearch info.
Detailed Analysis of Binsearch Alternatives
Here are some of the best alternatives to Binsearch:

1) Easynews – Like no other
Easynews is super easy to use and gives you access to the most complete Usenet search results and great retention. You can access all newsgroups with their advanced search engine and integrated downloader. Best of all, you can stream videos even on your mobile device, which then can be casted on your TV.
With Binsearch and most NZB sites, you need a separate downloader (Usenet client) to download files. Not with Easynews, since it's an all-in-one Usenet provider with one of the best NZB indexers.
It is therefore a one of the best NZBGeek alternatives. With just one subscription you're all settled.
On top of that, you get a free premium zero-log VPN, just like with Newshosting.
These are some pretty slick reasons to ditch everything else and get an Easynews subscription instead.

2) NZBKing
NZBKing is an excellent Usenet index site, with good search results, that does not require you to register. 3500 newsgroups are available with an incredible amount of content. Great retention (4000+ days) of binaries which is considered the highest retention of a free account.
Therefore they are an excellent free Usenet search option with popular groups search. It is not an automated website and it requires a separate newsreader to read NZB files.
3) NZBIndex
NZBIndex differs from the usual newznab interface but is still a serious Bin search alternative. This Dutch Usenet indexer's traffic will not disappoint both English and Dutch users.
Experience a game-changer in Usenet search solutions – sleek, user-friendly, and precision-perfected to effortlessly find the content you seek in the vast digital cosmos. Users can search their desired Usenet and get a list of exceptional results instantly.
Sadly no deobfuscation is supported which returns poor search results. However, you have options to tweak the search settings to get somewhat better results.
Retention of 1900 days is OK, although not great, and you have over 900 newsgroups to search (most popular groups).
Other Options
Other noteworthy alternatives to Binsearch include:
NZBFriends: This is a fantastic USENET web crawler with a unique algorithm that brings quality content to you with ease. It provides details about all the recent Usenet posts, including the binary collection, newgroup, file size, and age.
NZBReader: This is a robust NZB newsreader client that makes it easy to import your NZB files and get the content instantly downloaded into your systems.
Usenet Wire: This app makes it easy to access Usenet, offering industry-standard and industry-leading service for browsing with the highest level of proficiency.
BiNZB: This is a sleek search engine for the Usenet network that elegantly indexes almost all the popular newsgroups for the newest binary posts.
Alt.binz: This is a powerful binary search engine that helps in managing and downloading articles from Usenet.
OZnzb: This is a fine Usenet indexing utility that brings SSL for its global users along with the integration for Couch Potato, Sickboard, headphones, and more.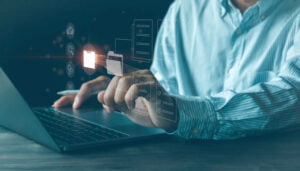 What is Binsearch?
Binsearch is a popular binary USENET search engine that allows users to search and browse binary USENET newsgroups with precision and ease. However, like any other platform, it has its limitations, which prompts users to look for alternatives.
Whether you're a feature fiend seeking more bells and whistles or a performance purist hunting for a platform with optimal efficiency and user experience, we've got your digital desires covered.
Conclusion
In conclusion, while Binsearch.info is a great tool for browsing binary USENET newsgroups, there are several alternatives out there that offer different features and capabilities. So, if you are looking for more features, superior performance, or a richer user experience, here you can discover the alternatives to Binsearch that cater perfectly to your digital needs.
FAQ
u003cstrongu003eWhy should I look for alternatives to Binsearch?u003c/strongu003e
Looking for alternatives to Binsearch can provide you with a wider range of features and search capabilities.
u003cstrongu003eWhat are some popular alternatives to Binsearch?u003c/strongu003e
Some popular alternatives to Binsearch include: NZBPlanet, NZBGeek, and DrunkenSlug, but also, Binzb, Usenet Wire, NZBGeek, alt.binz, NZBFriends, Leafnode, Redusenet, Althub, and Oznzb.
u003cstrongu003eHow do these alternatives compare to Binsearch?u003c/strongu003e
When compared to Binsearch, alternatives like NZBPlanet, NZBGeek, and DrunkenSlug offer enhanced search capabilities, curated content, and vibrant communities.
u003cstrongu003eAre these alternatives free or paid?u003c/strongu003e
These alternatives to Binsearch offer both free and paid options. While they provide basic functionalities for free, premium plans with additional features and benefits, are available at a cost. 
u003cstrongu003eWhat are the options for cinephiles who use Sonarr?u003c/strongu003e
The options for cinephiles who want integration with platforms like Sonarr and Couchpotato, which are popular with movie and series enthusiasts, are Binsearch alternatives. These alternatives also support par2, enhancing the download history and NZB content available.
u003cstrongu003eIs there a limit to the number of NZBs a user can access in a day?u003c/strongu003e
There can be a limit to the number of NZB's a user can access in a day. Different Usenet platforms have different rules. The odd Binsearch.info alternative sets a limit, for instance, allowing up to only 5 NZBs a day, while others do not impose such restrictions.
u003cstrongu003eHow do I add Binsearch to Sonarr?u003c/strongu003e
To add Binsearch to Sonarr, you simply need to use the provided API for smooth integration with your favorite NZB site. You just need your usual NNTP binary newsgroups access with a binary newsreader which even works on Linux. Integration for Couch Potato and Sonarr is quite easy.