Who are they?
Pure Usenet is the most affordable Tier 1 provider among the payservers we've experienced and tested so far. But does that mean it's not good? Nah. Check out this Pure Usenet review.
Price / Packages
Pure Usenet has a wide range of wide range of plans based on your needs. It's entry plans (based on your desired connection speed) offer you a competitively priced 20 GB high speed package, which is sufficient for most users.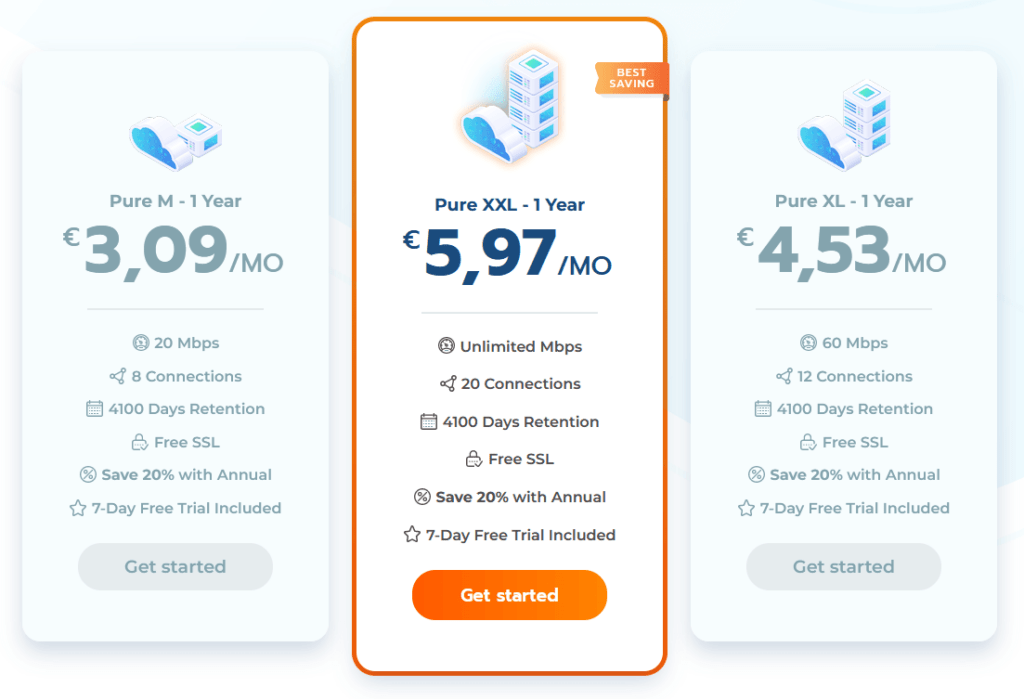 Pure Usenet has to offer these features with the XXL package:
100% unlimited newsgroup downloads
100% unlimited speed
Access to the fastest Tier-1 network and server farms in the EU and U.S.
Enough connections (20) to maximize your ISP speeds
7 day free trial with unlimited data
They also offer tiered plans with speed options or on other words, download speed caps ranging from 20 Mbps to 60 Mbps. The most affordable Pure M package limits you to 20 Mbps and 8 connections download-speed and for 60 Mbps you can choose the Pure XL package.
Pure Usenet doesn't offer a newsreader with any of the packages. A year package, will get you a 20% discount.
Pure Usenet Special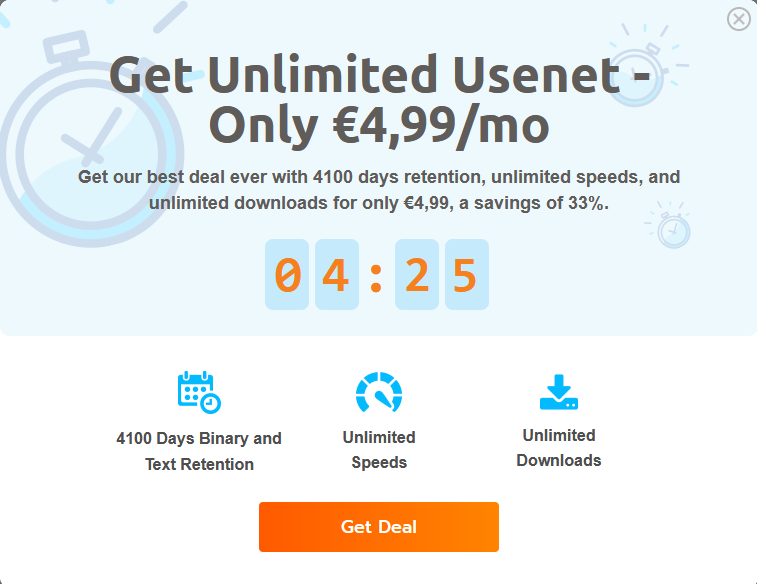 Signing up to pure Usenet now you can use the best special offer from Pure Usenet that we have seen in a long time. Pure Usenet also offers SSL protection.
Connectivity / Settings
Here are the server details to connect any newsreader, like SABnzbd, to Pure Usenet servers:
NNTP server address: news.pureusenet.nl
SSL ports: 563 and 443
Non-SSL ports: 119 and 80
Maximum connections: 20
4100 days of binary retention
To sign up, you need to provide your email address and you'll receive an email with your username and password (no Dutch IP address required). That's all you need to get access to Usenet.
Speed
Using 6 connections, we achieved the maximum internet speed of 200 Mbit/s on Spotnet. Using 12 connections will likely get you around 400 Mbit/s. So, Pure Usenet can more than max our your internet service provider connection which doesn't need to be very fast.
Using the service is ideal if you are new to Usenet. Power users looking for even faster speeds, should check out UsenetServer and other Usenet provider reviews.
UPDATE: Since our 2016 review, speed and retention rates have greatly increased. We'll be retesting to confirm the unlimited download-speeds soon. In the meantime, we've reviewed many other providers (such as USENEXT).
This European Usenet provider has to offer a lot for medium users an is ideal for slower ADSL/VDSL connections with lower speed/price options. Not suitable for Android or mobile devices.
For more days of retention and speed, check out our Eweka reviews. The Tweaknews deal is also worth considering.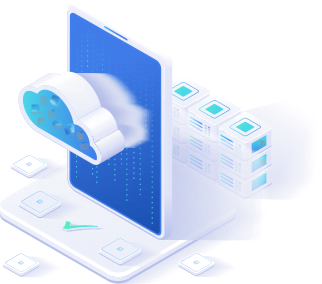 Retention & Download Completion
They do not offer the highest retention like the slightly more expensive providers. Still, it is enough for most people since you mostly download newer material.
The download completeness is also slightly better with more expensive services, but overall we received the test files well. With Astraweb, for example, we noticed recently that completion rates are going downhill.
Retention is one of the most important features of UN providers.
Check the following for the best download completeness, the best search results and access to the most articles.
The best Usenet providers:
Store all articles in each newsgroup for the full retention period.
List the exact retention period on their website. Watch out for retention entries along the lines of "up to xxxx days.
Also save article titles. This makes (free) searching much easier.
Can be recognized by increasing storage capacity and retention.
Pure Usenet makes the effort to be a super affordable Dutch Usenet provider with good download-speeds but without a VPN service. It has a comprehensive support page on their site, contact them by email at support@pureusenet.nl for any technical assistance you may need. 
If you need up to 20 connections with high retention without extras, Pure Usenet is a wise choice. Use an NZB indexer to search the Usenet for specific posts.
Don't forget about the free 7-day trial. Let everyone know your experience in the comments of this Pure Usenet review. Thanks!
Pure Usenet Editor's Rating
Pros
Unlimited data
High binary retention
High speeds
Best price for slower internet connections
Bitcoin payment
7-day free trial
Cons
Relatively few connections
No additional features
FAQ
u003cstrongu003eWhat is Pure Usenet?u003c/strongu003e
Pure Usenet is a high-quality Usenet provider that grants speedy and stable access to Usenet newsgroups, while boasting servers in Europe.
u003cstrongu003eIs there a free trial available for Pure Usenet?u003c/strongu003e
Yes, with Pure Usenet you can try the service for 7 days free of charge, which allows users to sign up and experience the platform and its features before buying a subscription.
u003cstrongu003eWhat kind of Usenet service does Pure Usenet offer?u003c/strongu003e
Pure Usenet has amongst others an unlimited Usenet service with 20 connections and free SSL encryption.
u003cstrongu003eWhat is the best Pure Usenet plan for me?u003c/strongu003e
The best Pure Usenet plan for you is tailored to your internet connection and Usenet experience.u003cbru003ePure Usenet has multiple plans to choose from including XXL and XL plans for users who require more data usage and speed.
u003cstrongu003eCan I pay for my Pure Usenet subscription with bitcoin?u003c/strongu003e
Yes, Pure Usenet accepts a variety of payment options including bitcoin.
u003cstrongu003eHow many simultaneous connections does Pure Usenet allow?u003c/strongu003e
Pure Usenet allows for up to 20 simultaneous connections for its XXL plan and up to 12 for its XL plan and 8 for the M plan.
u003cstrongu003eWhat kind of customer support does Pure Usenet offer?u003c/strongu003e
Pure Usenet provides customer support through email and forum support. The website's FAQ section provides answers to common questions.
u003cstrongu003eDoes Pure Usenet offer good performance?u003c/strongu003e
Yes, Pure Usenet offers excellent performance with lightning-fast download speeds and reliable connections while also offering very competitive pricing.
u003cstrongu003eDo I need a specific location to sign up with Pure Usenet?u003c/strongu003e
You don't need an IP address in a specific location to sign up with Pure Usenet. Connect with IP addresses from anywhere on the planet.