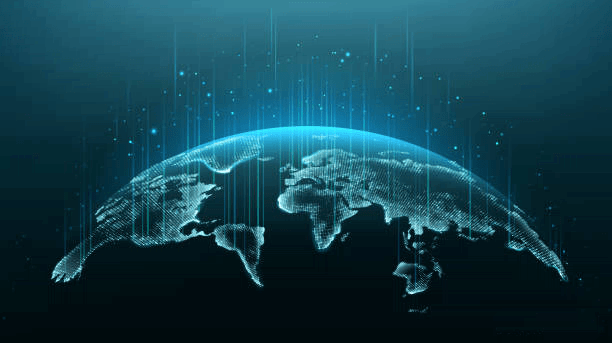 With Usenet, you can share files and communicate affordably, privately, uncensored, and with amazing speeds.
Usenet is far from dead and has massively improved over the years while the retention is still increasing.
What are the best Usenet service providers?
You can base your choice of your preference – value, speed, retention, or extra features.
We compared unlimited Usenet service providers by a few key points. We mainly test for the available packages (price), connectivity, speed, days of retention & download completion. Some providers offer extras like a VPN account (Virtual Private Network) to e.g. be able to stream from Netflix, Hulu, and other geo-restricted content.
Test free Usenet providers for a limited time (free trial). Short on time? Our editors choices are listed first.
Click the links below to get our exclusive lifetime discount.
Easynews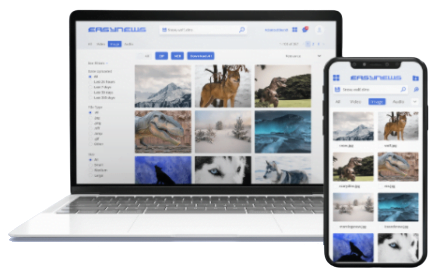 Searching & Downloading Unified
Easynews is the leading Usenet innovator. An all-in-one provider that combines unlimited Usenet access with a newsreader and NZB search – a separate indexer is no longer needed.
You'll get unlimited speed and an excellently designed web interface (with video streaming) that is easy to use. The Usenet web access is one of its great selling points as no (few) others have it.
It is optimized for mobile devices which makes previewing files and streaming videos a pleasure to use. You can even Chromecast the videos to your TV.
Due to its outstanding search technology, it has the widest and most accurate Usenet (web) browser results.
On top of all that, you'll get the highest retention in the industry and the ultra-fast zero-log PrivadoVPN for free.
Read our extended product Easynews review on this website.
Newshosting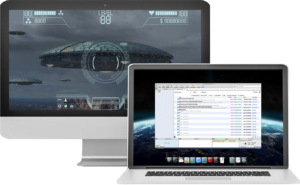 Best Usenet access with highest retention
Newshosting has been one of the best Usenet companies for years. They have a modern Usenet client interface and operate their independent server networks on multiple locations (US and EU).
This top provider maintains its newsfeeds, and delivers lightning-fast download speeds with great download completion and excellent (text) retention rates (incl. binary retention). You'll be able to access over 110,000 newsgroups (news servers) and easily find the Usenet spots you are looking for.
You can use Newshosting on Windows, MacOS, and Linux operating systems. A complimentary high-quality newsreader with integrated Usenet search and the free zero-log PrivadoVPN are included, making Newshosting a superb value for money.
Read our extended Newshosting review.
UsenetServer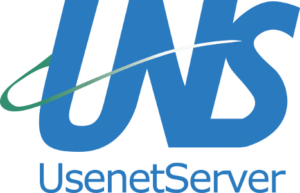 Award-Winning Search
UsenetServer is a renowned Usenet service known for its affordable unlimited access to Usenet with high speeds and some of the best binary and text retentions in the business (>13 years). They operate their own independent server farms in both the US and EU and have been regarded as one of the best back-end newsgroup service providers for decades.
UsenetServer also supports NZB and with its free NZB downloader/search engine, you can find Usenet posts and create NZBs. However, UNS does not have a newsreader but works well with the most popular clients like NewsLeecher. You also get the zero-log and blazing-fast PrivadoVPN.
Read our extended UsenetServer review.
Tweaknews

Big Retention & Free Zero-Log VPN
Tweaknews is an independent Usenet service provider with exceptional article retention and completion ratio. This is important for accessing older articles. They also have their own Windows-based Usenet client with solid features.
This service is great for users outside the US, like European users. Because of they have only got EU server clusters, this may affect access speeds of users outside Europe. But it certainly is the best European Usenet provider.
A TweakNews account includes top speeds, a free high-quality newsreader with a built-in search function and file-preview, plus the zero-log and blazing-fast PrivadoVPN .
This entire service package is only €7,50 per month (annual plan), making it clearly one of the best-value packages you can get.
Read our extended Tweaknews review.
Eweka

Dutch Usenet Leader
Eweka has been one of the most respected Dutch Usenet services for over 20 years. They provide high-quality Usenet access with great retention, completion rates, and speed. This is because they own all of their data centers.
A free newsreader is included in the account. It allows you to search Usenet, NZB importing, auto-downloading, and file previews. With the 27% lifetime discount and a one-week free trial with unlimited downloads, it is one of the most tempting Usenet offers available anywhere.
EU server clusters only, which may affect access speed of users outside Europe.
Read our extended Eweka review.
Pure Usenet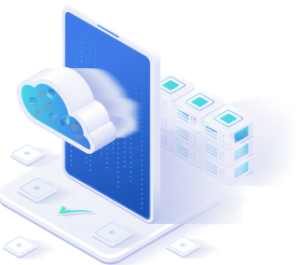 Best budget EU deal
Pure Usenet offers fast, secure, and reliable Usenet access with exceptional binary retention of over 4,100 days and SSL encryption included in every account. With a free 7-day trial and packages starting at just €3.09/month, Pure Usenet is an affordable option for premium Usenet access.
As a Tier 1 provider, Pure Usenet's network is among the fastest in the industry, and their 24/7/365 support ensures a trouble-free experience. Plus, enjoy maximum speed, unfiltered content, and anonymous access.
Sign up now and save 20% on annual accounts.
UseNeXT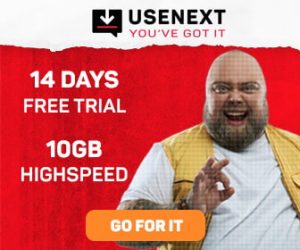 Break the Usenet speed limit!
UseNeXT is an excellent Usenet provider. It has an attractive price and unlimited downloads with nearly unlimited speed. UseNeXT is a perfect choice if you want to download with virtually unlimited (and unthrottled) speed for the lowest price.
UseNeXT has multiple data centers in the United States and the EU, supporting those high speeds we measured. You can test it, for two weeks free of charge, to determine if it suits you before you pay.
Read our extended UseNeXT review.
7 key factors when choosing an Usenet service provider
To help you find your best Usenet server that is tailored to your use case, consider these seven criteria:
Pricing plans
A reliable Usenet service will set you back an average of $5-$10/month. Choose the plan that suits your needs and internet speed. Basic unlimited access without extras and with limited speed costs around $5/month.
Speed and Connections
Maximize your Usenet download speed by prioritizing a fast internet connection, instead of just relying on multiple connections. You can increase Usenet download speeds (data transfer capacity) by using multiple connections. With 20-40 connections, you can get the most out of your bandwidth, depending on your internet connection.
Retention growth
Retention is the make-or-break feature of a quality Usenet service for optimal search results and retention should increase all the time. Make sure to choose a Usenet supplier with high retention rates and a large Usenet archive to maximize your access to articles and improve your overall experience on Usenet.
Equally important to file retention is header retention (the time the headers are stored). By searching headers, you can easily find content on Usenet. Most of the top Usenet services use the HW Media backbone.
Completion ratio
Ensure successful downloads by choosing a Usenet company with a high completion ratio with few or without missing parts or incomplete Usenet posts.
Unlimited and secure access
Top Usenet services do not limit your access, throttle speeds or obstruct you in any other way. Every good Usenet service should have SSL included. Keep your Usenet searches private and safe with 256-bit SSL encryption.
Server network and Locations
Usenet service providers which operate their own server network are more reliable. The location and concentration of Usenet servers on the globe is also important, depending on your current location.
If you download from Europe, make sure the provider has European servers to get the best (unlimited) speeds, for example. Better is of course a provider with US and EU servers.
Extra's like free VPN
To stay protected and to streamline your Usenet experience, some Usenet service providers come with free premium VPNs and optimized newsreaders from the best providers on the market.
For more information on these criteria, you can look at our Usenet provider reviews. (For example, the Pure Usenet review with interesting block accounts)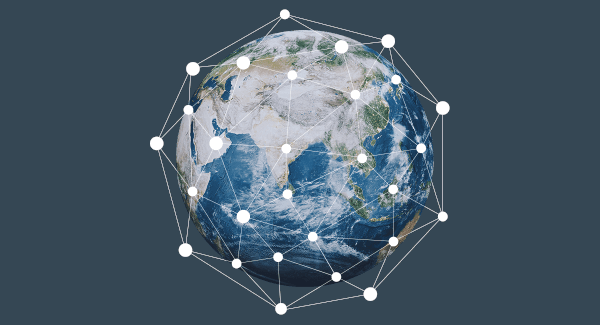 FAQ
u003cstrongu003eWhat is the best Usenetu003c/strongu003e serviceu003cstrongu003e?u003c/strongu003e
The best Usenet service provider is u003cta linkid=u002252493u0022 href=u0022https://shareconnector.net/go/easynews/u0022u003eEasynewsu003c/tau003e. It's an all-in-one web-based service for which you don't need to install anything and can use it on any device. It is optimized for mobile devices which makes previewing files and streaming videos a pleasure to use.
u003cstrongu003eCan you still access Usenet?u003c/strongu003e
Yes, you can still access Usenet. Several Usenet Providers offer access to Usenet newsgroups with different plans and pricing options.
u003cstrongu003eDo I need a Usenet provider?u003c/strongu003e
Yes, you always need a Usenet service provider and when you use u003ca href=u0022https://shareconnector.net/easynews-vpn-reviews/u0022u003eEasynewsu003c/au003e, you don't need a separate newsreader and NZB search engine.
u003cstrongu003eIs Usenet illegal?u003c/strongu003e
Usenet is not illegal, just as the internet isn't. But it is still your responsibility to make sure, you don't do anything illegal, for example, with your u003ca href=u0022https://shareconnector.net/usenetserver-vpn-review/u0022u003eUsenetServeru003c/au003e.
u003cstrongu003eDo Usenet Providers have servers in the US and Europe?u003c/strongu003e
Yes, many Usenet Providers have servers in both the United States and Europe. This allows users to access Usenet from different locations and get faster download speeds.
u003cstrongu003eCan I get a free trial with Usenet Providers?u003c/strongu003e
Yes, many Usenet Providers offer a free trial period, which can range from a few days to a few weeks. Some providers, such as Newshosting, offer a special promotion where you can get 3 free months of service.
u003cstrongu003eAre there any free Usenet providers?u003c/strongu003e
Permanently free of charge Usenet access is slow, painfully limited, and not worth your time. Most Usenet providers like Easynews offer a free trial period.
u003cstrongu003eDo I need VPN with Usenet?u003c/strongu003e
Using a VPN with Usenet is not necessary, when you use the Usenet SSL protection, because VPN will unnecessarily reduce your download speeds. When you download torrents, it is on the other hand highly recommended.
u003cstrongu003eHow much does usenet cost?u003c/strongu003e
Basic Usenet plans can start as low as $10 per month, while premium plans with more features can cost around $30 per month.
u003cstrongu003eHow does Usenet compare with torrents?u003c/strongu003e
u003cbru003eUsenet offers faster download speeds, higher privacy, and better retention rates compared to torrents. While torrents are free, Usenet provides a more reliable and secure way to access a vast library of content.