Discover Usenet Crawler, the ultimate NZB site offering an array of exceptional features and services for an enhanced Usenet experience.
Its superior indexing capabilities and well-organized system make file searching effortless, with various membership levels to choose from.
Don't let recent host issues deter you, join the multitude of users relishing in Usenet Crawler's impressive features and extensive file indexing.
Key Takeaways
Usenet Crawler is a Newznab-based site with excellent indexing capabilities and a clean interface.
The site offers free membership with a moderate number of NZB grabs and hits, as well as VIP membership with additional features and forum access.
Payment for VIP membership can be made using cryptocurrency or credit cards, and the site has an active community and live chat support.
While recent host problems have affected the site's performance, Usenet Crawler remains a popular and competitive NZB site with impressive features and extensive file indexing.
Features
| Feature | Description |
| --- | --- |
| Trial Period | None |
| Registration | Open registration |
| Subscription Durations | Lifetime Access Account Option |
| Price | $20 Lifetime |
| Free User NZBs | 5 NZB downloads for free users * |
| Free User API's | 50 API calls for free users * |
| Frequency of Index Updates | Not made public, but frequent |
| Retention | 2700 days standard, 3900 days for VIPs |
| Third-Party Integrations | Automatic integration with Sabnzbd and other popular services |
| Security Measures | SSL |
| Groups Crawled | Over 500 ( > 5 mln NZBs) |
| Search Filters | Advanced search and browsing through groups |
| Advertisements | Non-disruptive ads with free plan |
| RSS Support | Yes |
* Since 18th August 2023
Usenet Crawler has been a reliable NZB indexer since 2012, offering open registration and a limited free user plan. With a one-time fee of $20 for Lifetime Access, it's a cost-effective choice for long-term users.
The platform stands out for its fast indexing and robust security features, including SSL encryption. It also offers seamless integration with third-party services like Sabnzbd, making it a convenient option for many Usenet users.
Interface
The interface of Usenet Crawler impresses users with its clean and easy-to-use design. With its straightforward layout and easy-to-read texts, navigating through the site is a breeze.
The files are neatly categorized by genre, making it convenient for users to browse and find the content they are looking for. The color scheme of the interface enhances readability, ensuring that users can easily distinguish different sections and options.
A clean interface not only improves the overall user experience but also allows users to navigate the site efficiently and find the desired content quickly.
Uptime and Responsiveness
Usenet Crawler closely monitors its uptime and response times, providing users with transparent charts for real-time insights. From 24-hour response time analysis to the impact of host issues, these tools offer a comprehensive view of the site's reliability and performance
Content Indexing
Usenet Crawler is known for its fast indexing, although the exact frequency of updates isn't publicly specified. This ensures that users have access to a wide range of up-to-date NZBs, making it easier to find the latest content.
The platform boasts a database over 3TB in size, covering more than 500 groups. This extensive NZB inventory means you're likely to find whatever you're searching for, from movies and TV shows to software and eBooks.
Membership
With a range of membership levels available, Usenet Crawler offers both free and VIP options for users to access its extensive collection of NZBs.
The free membership level provides users with a few NZB grabs and API hits, allowing them to explore and download files without any cost. Usenet Crawler used to be the indexer with the most free NZBs and API calls, but this has changed recently. If you want more for free, our DogNZB review will get you going.
Free NZB downloads – 5 (instead of 1000)
Free API calls – 50 (instead of 10 000)

On the other hand, the VIP membership offers additional features such as forum access and increased API hits. One notable feature of the VIP membership is the option to pay using cryptocurrency, which provides users with a certain level of anonymity and security.
Support
UN Crawler biedt een solide ondersteuningssysteem om gebruikers te helpen met hun vragen en problemen. Hoewel er geen directe klantenservice is, kunnen gebruikers terecht op het forum voor hulp en advies. Daarnaast zijn er gedetailleerde handleidingen en FAQ-secties beschikbaar om gebruikers op weg te helpen.
Community
De community van UN Crawler is actief en betrokken, mede dankzij het uitnodigingsbeleid dat zorgt voor een selecte groep van toegewijde Usenet-gebruikers. Op het forum worden diverse onderwerpen besproken, van technische problemen tot nieuwe functies, waardoor het een waardevolle bron van informatie en ondersteuning is.
Final thoughts
In conclusion, Usenet Crawler stands out as a highly regarded NZB site within the Usenet community. Its clean and user-friendly interface, extensive file indexing capabilities, and various membership options make it a popular choice among users.
Despite occasional performance issues, the site's uptime status remains commendable. With its impressive features and competitive advantage, Usenet Crawler continues to be a reliable platform for users seeking a comprehensive and efficient Usenet experience.
Usenet Crawler Review | Is it worth the hype in 2023?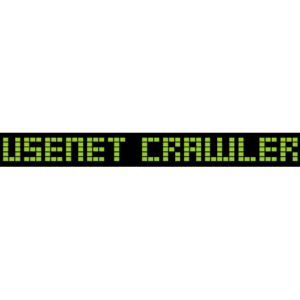 Pros
Open registration
$20 Lifetime Access
Fast indexing
Strong security
Third-party integration
Large NZB inventory
Cons
Unclear index update frequency
Limited free plan NZB downloads and API calls
No trial period
Non-disruptive ads
Uncertain future stability
Frequently Asked Questions
How Can I Contact the Site Admin if I Have Any Technical Issues or Need Assistance?
To contact the site admin for technical support or assistance, users can utilize the live chat feature available on the site. This allows direct communication with the admin to address any issues or queries effectively.
Are There Any Limitations on the Number of NZB Grabs or Hits for Free Account Users?
Yes, there are limitations on the number of NZB grabs (5) and hits (50) for free account users. (changed recently)
Can I Upgrade My Free Account to VIP Membership at Any Time?
Yes, users have the option to upgrade their free account to VIP membership at any time. VIP membership offers additional benefits such as enhanced features, forum access, and a one-time fee of $20.
How Often Are the Uptime Averages and Response Time Chart Updated?
The uptime averages and response time chart for Usenet Crawler are regularly updated, providing users with valuable insights into the site's performance and server response optimization.
Is There Any Way to Track the Recent Host Problems and Their Impact on the Site's Performance?
To track recent host problems and their impact on the site's performance, users can refer to the UsenetCrawler Status/Uptime Charts. These charts provide monitoring and regularly updated uptime averages for different time periods, allowing for assessment of reliability and speed.