YouTube ads are out of control, more frequent and intrusive. This is something no one is happy about (except Google).
But apart from the expensive and lackluster YouTube Premium subscription, there are plenty of free alternatives to watching YouTube without ads.
And that's not all – you get additional functionality like more privacy and the return of the dislike count.

How much does YouTube Premium cost?
The cost of YouTube Premium[1] in the United States is $12 per month. Currently, a pilot is running with YouTube Premium Lite in Europe, which costs 7 Euros per month. The future of YouTube Premium Lite for the US is unknown.
With YouTube Premium, you can watch ad-free, play videos in the background, download, and get YouTube Music Premium as well. YouTube Premium Lite (EU-pilot only) is just ad-free, without all the other Premium options.
The 5 Best Youtube Vanced Alternatives
The best YouTube Vanced alternatives are NewPipe, SkyTube, LibreTube, Kiwi Browser, & Blokada.
Vanced is the modified version of YouTube and is only available on Android. Vanced received a restraining order from YouTube in March 2022 to stop offering the app through its official website[2].
Vanced will no longer be developed but you can still install the latest version with a workaround, which still works. Read further below on how to do that quickly and easily.
Bonus Update: Just when we were about to publish this article, I stumbled across YouTube Pro [Sam Mods]. It is very similar to Vanced while based on a newer YouTube version that's regularly updated. At the moment, casting works in contrast to Vanced.
You need to remove Vanced and microG before installing this app. YouTube Pro is now my daily driver. Sam is skilled developer who also provides modded Instagram, Twitter, and Whatsapp apps with better privacy features.
NewPipe – App to watch YouTube without ads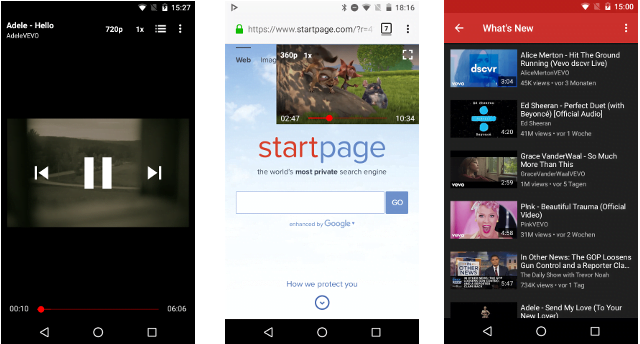 NewPipe is actually a YouTube Premium alternative that has been around even longer than Vanced. It is open-source and is completely free.
Some of the features of NewPipe:
Background playback
Picture-in-picture
Video downloading
Share videos from YouTube on NewPipe
Chromecasts without ads
With this Vanced alternative, you don't have to deal with ads. And new features are being added all the time. A big advantage for people who care about their privacy is that with NewPipe you can not log in with your YouTube account.
If convenience is more important to you then this is more of a disadvantage. You can, however, import your "Channel Subscriptions". In Vanced you do not have to deal with this.
What we liked is that you can automatically open videos in NewPipe that you have received via a messenger, for example. A disadvantage is that the videos take longer to load because they are redirected, which is not the case with Vanced. What is also not possible is to respond to comments, something that is possible with Vanced.
NewPipe can be downloaded from the NewPipe website, GitHub, or F-Droid.
SkyTube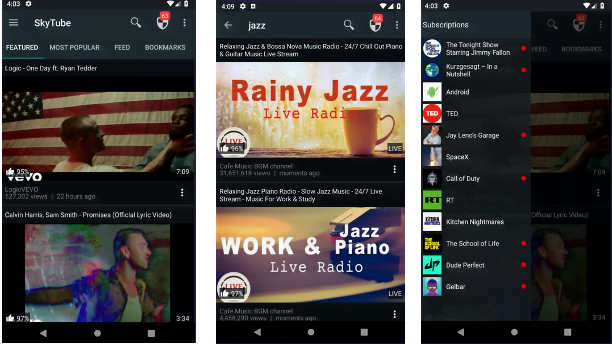 SkyTube has two variants. SkyTube Extra has closed video libraries and is compatible with the YouTube app and supports casting. The other option is a full open-source (F-droid) YouTube alternative. It has fewer features and updating takes longer.
Besides ad-free video watching, you can use SkyTube to Chromecast without ads.
SkyTube can be downloaded from F-Droid. SkyTube Extra is only available through the SkyTube website.
LibreTube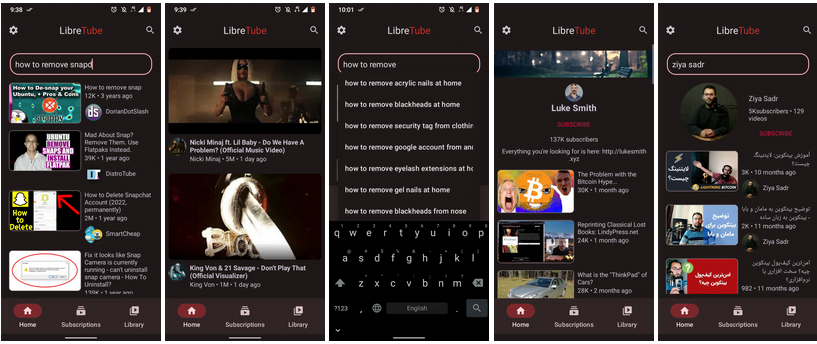 The beta version of LibreTube has some nice features and looks interesting despite still being in beta. If you want to get away from Google altogether then you will like that LibreTube uses Piped, which allows you to never connect directly to Google servers.
Libre lets you choose an intermediate server that sits between your device and Google. You can even register an account on that intermediate server, to customize your feed and remember your favorites, but without this info ending up at Google.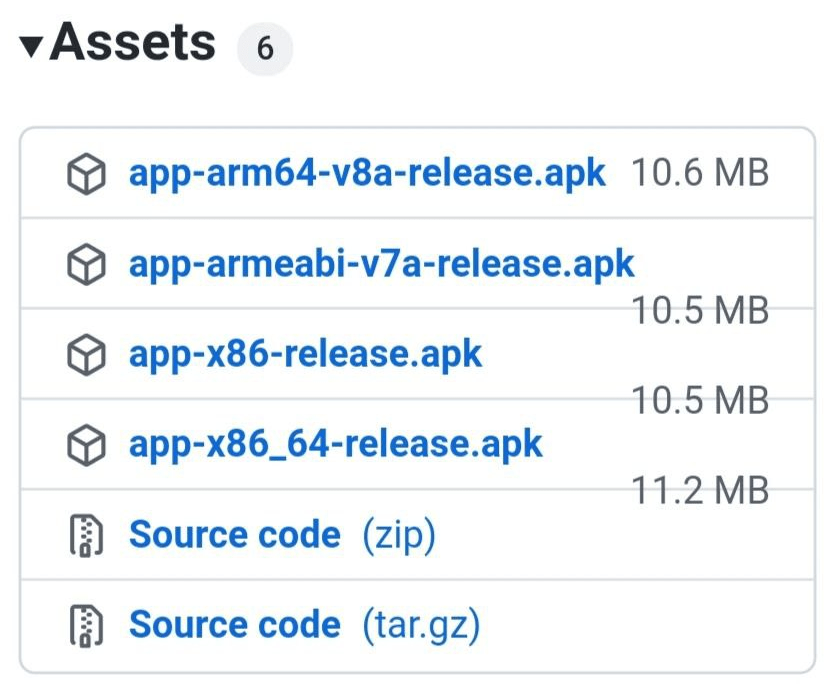 Unfortunately, LibreTube is only available on Android. You can Chromecast without advertisements.
LibreTube can simply be downloaded via GitHub or F-Droid. After opening the link, scroll down a bit to "Assets" and the file app-arm64-v8a-release.apk should be what you are looking for, as shown in the screenshot.
Kiwi Browser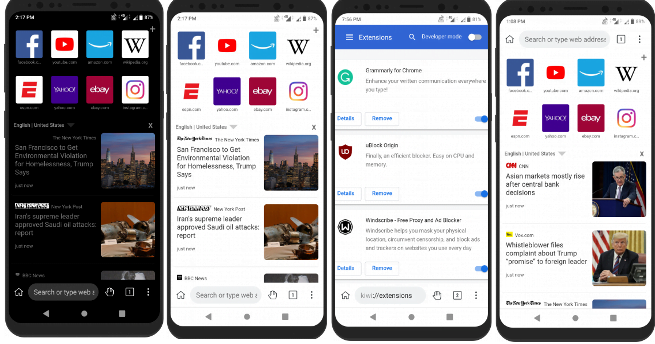 As an alternative to the above video apps, you can also try the Kiwi browser. With Kiwi browser, you can not only watch videos but also browse the internet and listen to music.
Because it is based on Chrome you can use Chrome extensions from the Play Store. It can be tricky to set up but after that, it works well. We tested the following extensions, uBlock Origin, Return YouTube Dislike, YouTube Enhancer, and SponsorBlock.
This allows you to watch high-quality videos without ads although some features are slightly less convenient than with the apps mentioned above. If you only want to block ads then you can use the Brave browser with the built-in ad blocker.
Installing Vanced on your Android anyway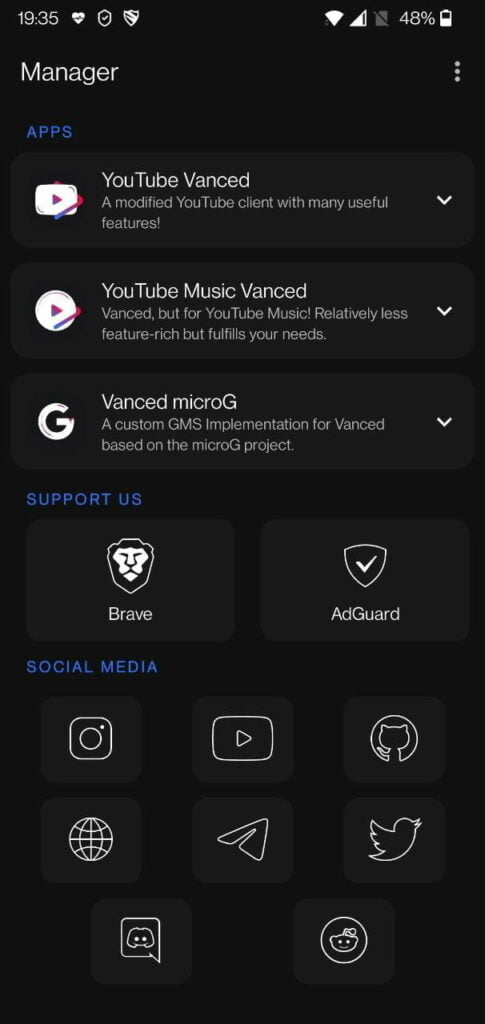 Despite Google forcing them to stop, there are still ways to install Vanced on your Android. You just have to watch out for fake Vanced on websites and app stores.
The advantage is that only with Vanced you can respond to comments. The videos load the fastest because you are logged in via Google's servers. Options such as dislike and SponsorBlock are also available.
A still working alternative to installing Vanced anyway is to use the built-in setting to change the download server in Vanced Manager. Download Vanced Manager from Apkmirror, launch it, open the three-point menu, tap 'About Vanced', tap the Vanced Team box several times to unlock Dev options.
Go back to the main screen, open the three-dot menu again, tap Settings, tap the cog in the upper right, tap Channel URL, change the URL from https://api.vancedapp.com/api/v1 to https://mirror.codebucket.de/vanced/api/v1 and bam, it works.
As a second alternative, you can use the latest (v17.03.38) original split APK files (for as long as it works).
Blokada – Block YouTube ads on Android and iOS apps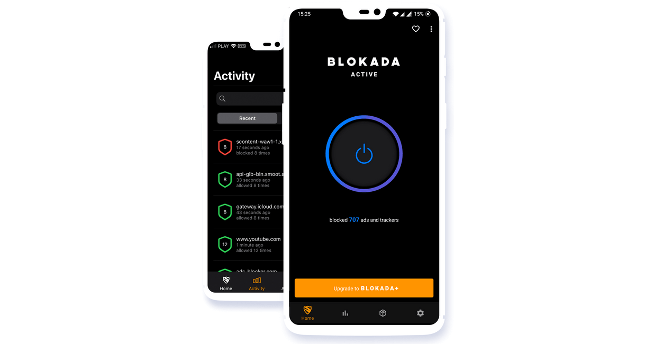 Blokada is an open-source adblocker and privacy app for Android and iOS. It is an effective way to block ads, trackers, and malware on both the Internet and apps.
You not only protect your privacy with this but also save on your data usage. To block YouTube ads, you need to go to the 'Advanced' tab in Blokada > select 'Blocklists' > select 'Goodbye Ads' and then checkmark 'YouTube'.
You can download Blokada from their website, F-Droid, or App Store.
FAQ
How can I watch YouTube without ads?
You can watch YouTube for free and without advertising with apps like YouTube Pro, NewPipe, SkyTube, and LibreTube.
How much does it cost to watch YouTube without advertising?
YouTube Premium costs $12 per month (1st-month free trial). Europe has a pilot with YouTube Premium Lite, which costs 7 Euros per month, which lets you watch YouTube without ads, but has no other Premium options.
However, apps like YouTube Pro, NewPipe, SkyTube, and LibreTube offer most Premium options for free.
How do I eliminate ads on YouTube Android and iOS?
Blokada is the best YouTube adblocker for Android and iOS, which effectively blocks ads, trackers, and malware.
YouTube ads are out of control. Is YouTube no longer free?
YouTube is still free, except you get frequent and intrusive ads with the free version. Check out our top 5 free alternatives without ads.
What can you do with YouTube Premium?
With YouTube Premium, you can watch ad-free, play videos in the background, download, and get YouTube Music Premium.