Your privacy is the most important thing that you should protect when using the Internet. Regardless of what kind of browser you are using, being able to surf the internet safely should be an important concern for you.
It is no secret that companies can obtain your private information whenever you visit their sites and there are some willing to pay to obtain the private information of web users and this could certainly compromise your privacy.
It is comforting to know though that there are browser extensions that you can use as a tool in protecting your privacy and here are the top 10 on our list.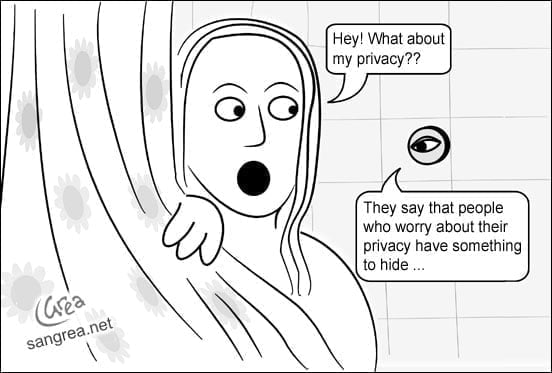 This is a browser extension that offers a more secure way of browsing the net with better speed and high-security features against third-party tracking cookies. It continuously provides updates and other features that are useful in blocking more than 2,000 third-party sites that track down a web user's activities and private information. It provides a simple toolbar menu that gives the user more control over the elements and scripts to use from a site and keeps track of software monitoring your activities such as in various social media networks. It works with Internet Explorer, Safari, Chrome, and Firefox.
This extension helps in automatically finding alternative ways of reaching a site that is a more secured version of the one you are looking for. It also prevents pop-ups, annoying banners, and video ads from appearing on your screen. It also promotes private surfing and protects your privacy against third parties. It works well with Google Chrome and Firefox.
This browser extension works well with Internet Explorer, Chrome, Safari, and Opera. It provides a powerful anti-tracker software, prevents identity theft, unsolicited advertising, spammers, and social network sites from tracking web users. It could block 600 trackers and it offers faster loading of web pages and prevents social media sites from collecting your private information and online tracking activities of web users.
If you are a social media fanatic and use Facebook more often, getting the Facebook Disconnect browser extension should be your choice. Facebook could track down your browsing activity making your privacy more vulnerable to third parties. This browsing extension mainly prevents Facebook software from tracking your activities and personal data on the web.
This is a browser extension that protects web users against rogue sites, malware, viruses, and other sites that cannot be trusted. It offers a tool for safe web browsing where the privacy of the user is protected. It indicates a colored button to show whether a particular site may be trusted or not; green for good sites, red for bad sites, and yellow to indicate users to be cautious to use the site.
Ghostery works to help its users learn more information about each website you visit such as web bugs, tags, web publishers, ad networks, behavioral data providers, trackers, and other companies that seem to track down your activities. You can see what information a site is collecting about you and you can choose to either allow or block a program from collecting particular data based on your web activities. You also have some control over blocking images and scripts from a website you are visiting.
This browser extension is very helpful in blocking out social media site programs that track their user's activities and private information. Priv3 works mainly to stop social media widgets as well as the plugins that send your data to social media sites. This offers a practical solution in preventing a third party from the social web in collecting your personal data and tracking down your web activities without you knowing it.
This is an extension optimized for Chrome and Firefox. It provides a security tool that gives an SSL connection when it is possible and looks for a safer version of the site you are trying to visit. It applies an encryption process that prevents other websites from tracking down your web activities.
This extension encrypts your website traffic and allows it to bounce on relays of computers in order to prevent the tracking of your location and makes your web usage data anonymous and private. You will no longer worry about your web activities and data becoming vulnerable to third parties. S
Third-party sites can track down a web user's online activity through cookies but you can block them from tracking you down by using this browser extension. This gives the user more control over which cookies to block and which to allow to run. Once a cookie is marked as blocked it will automatically be deleted.
About the Author:
Stacy Carter is a tech writer and freelance blogger laying out for tech news via online exposure. She is the author of the site: iPhone Spy where you can get valuable information about spy software programs on your cell phone.