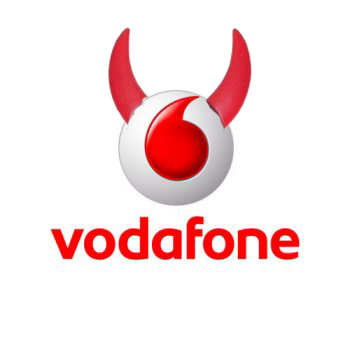 Vodafone in many countries is blocking Skype, Viber and all other VOIP communications with smartphones. It's wrong and greedy behavior which deters innovation. Luckily there's a simple way around it which will be explained in this how to. Besides being able to use Skype, Viber and all other VOIP apps, you will have an encrypted connection which is a huge bonus!
With the method explained you will tackle both issues at once and avoid paying Vodafone anything extra to be able to use Skype and other VOIP services.
So how the heck do I accomplish this? Well, it's all made possible by a reliable VPN service. Once you connect to a VPN service a secure internet connection is established between your internet service provider and the VPN's internet service provider.
All the traffic that passes through VPN will be 'scrambled' or 'encrypted' so in this example Vodafone will have no idea which traffic this is and therefore will never be able to block it. This is also great if you use public Wifi hotspots because your traffic will be hidden and no one will be able to see what you are doing online.
Not only can you use VPN on your smartphone, but also on Windows, Linux, Mac OS X or even your router. You don't have to be technical to set it up. Android, iPhone and other devices are easy to setup. Choose the OpenVPN protocol whenever possible. The fastest and most reliable VPN service I can recommend is IPVanish. They also have many server locations and user friendly software to connect you easily.
If you have any questions or recommendations, please don't hesitate to share with us.